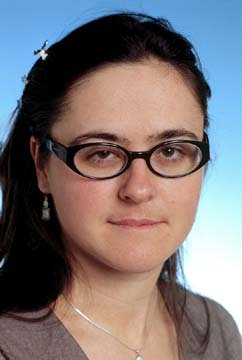 Joanne Tippett is a Lecturer in Spatial Planning at the University of Manchester, based in the Centre for Urban and Regional Ecology. Her research interests fall under two interrelated themes: ecological planning and civic engagement and governance. Her doctoral and postdoctoral research focused on ecologically informed design and stakeholder participation in planning, in the context of the European Union Water Framework Directive.
She is a member of the Institution of Environmental Scientists (MIEnvSc) and has Charted Environmentalist status. She holds a PhD in ecological planning and an MA (Econ, with distinction) in Social Science Research, both from the University of Manchester, a BA in ecological design and cultural studies from Lancaster University, UK, and a Diploma of Permaculture Design.
Joanne created and developed the DesignWays process, an innovative approach to facilitating participation in planning. She has carried out many ecological site planning projects ranging in scale from a school of 5 hectares to a rural development centre of 150 hectares to a strategic framework for regeneration in the heavily urbanised Irk River Valley in North England (5000 hectares). She has run five full ecological design training courses, and has lectured and given workshops in ecological design and strategic planning for sustainability in the UK, Germany, Australia, the USA, Lesotho and South Africa, including workshops for Milliken Industrials, Robert Mondavi Winery, Hewlett Packard, CIWEM and the Environment Agency (England and Wales).
Download CV (pdf 366 kb)
References on line:
Dr. Jim Cunningham - Associate Professor, Biology, Dominican University
Pat Sanders - student at Dominican University
Carmen Tristan - student at Dominican University
Paul Cohen - Director Tlhloego Development Project, South Africa
Vincent Mothabeng - Community Development Project Officer, Lesotho - student on DesignWays course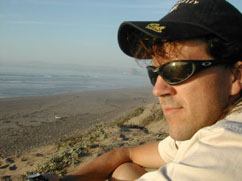 Buddy Williams is an architect and ecological designer with a masters in architecture from the University of California at Berkeley and an undergraduate degree from Texas A&M. He is currently working for Sheppard Robson in Manchester, UK. In California, he has worked with David Baker in San Francisco and Van Der Ryn Architects in Sausalito. He has worked as an architect in Boston, Ma., Texas, Lesotho and South Africa. Other professions have included carpentry and general contracting, medieval surveyor, graphic artist and commissioned architectural photographer. A website featuring his work is here.